enamel pin design
I participated in two pin design contests though school organizations BPA (Business Professionals of America) and SkillsUSA in 2018. The prompt was to create a simple, original design that represents your state. Both of my designs were awarded 1st place at the state level in Minnesota, and my SkillsUSA submission earned a trip to compete in the National Leadership Conference in Louisville, KY. My canoe pin for BPA was traded among students at the National Conference in Dallas, TX.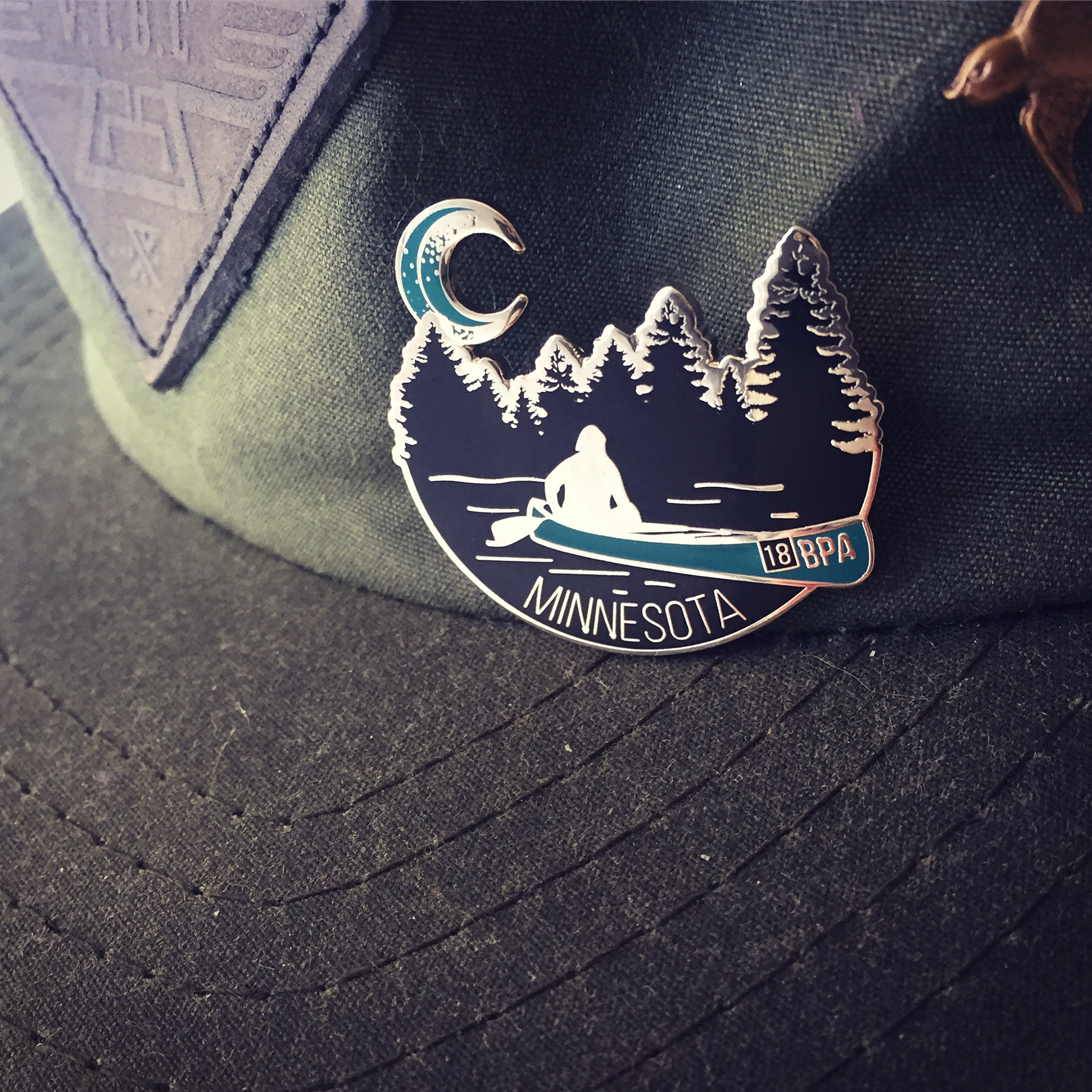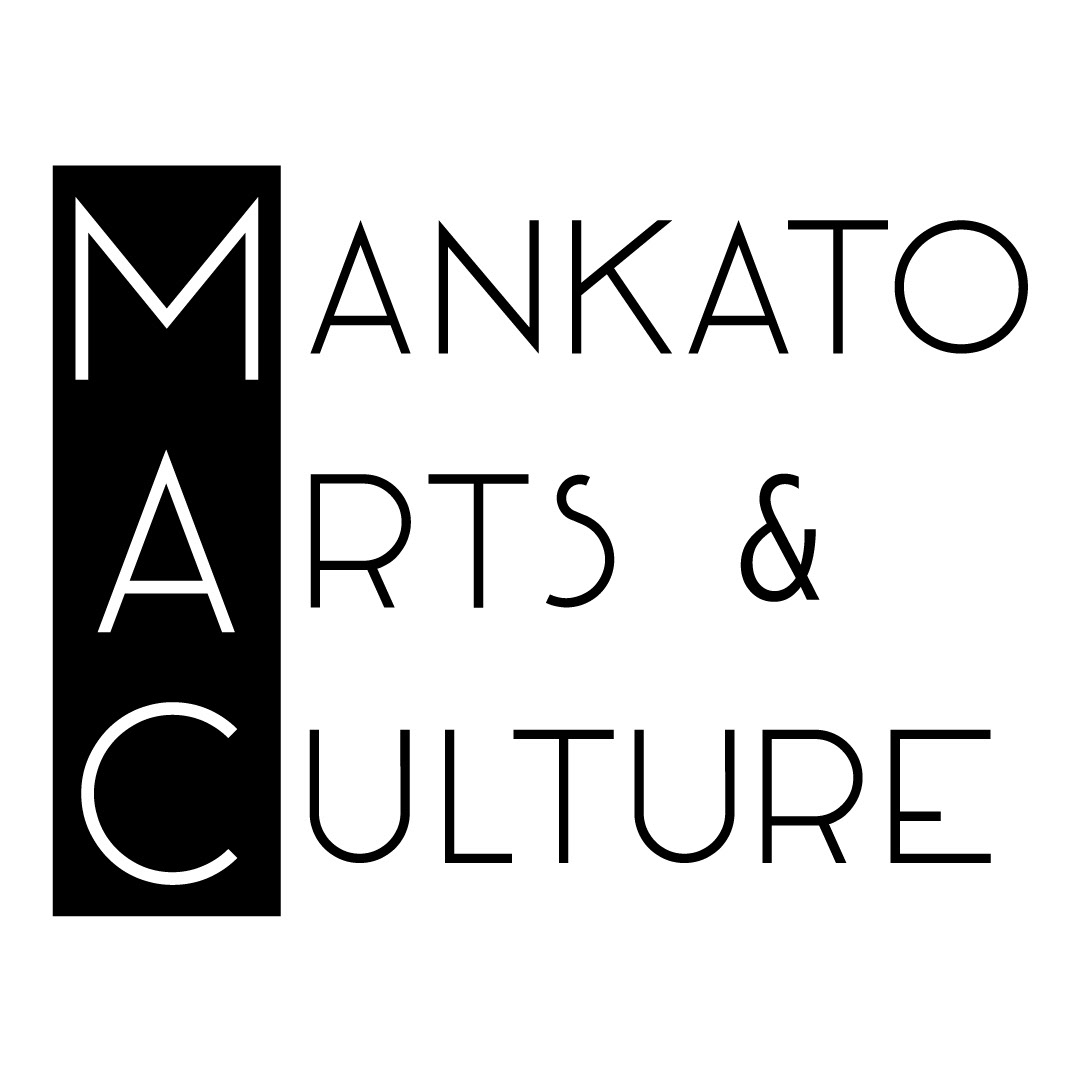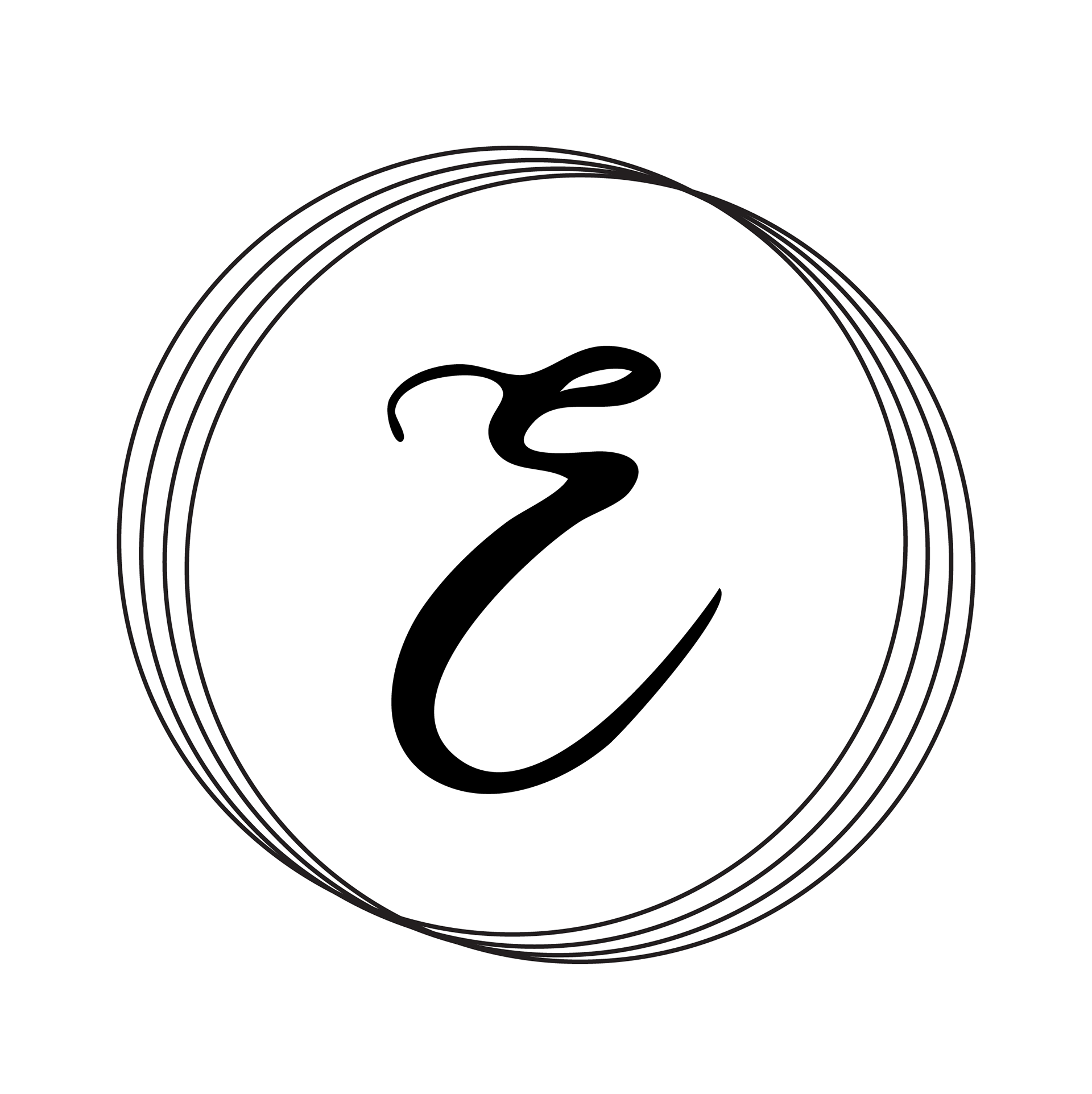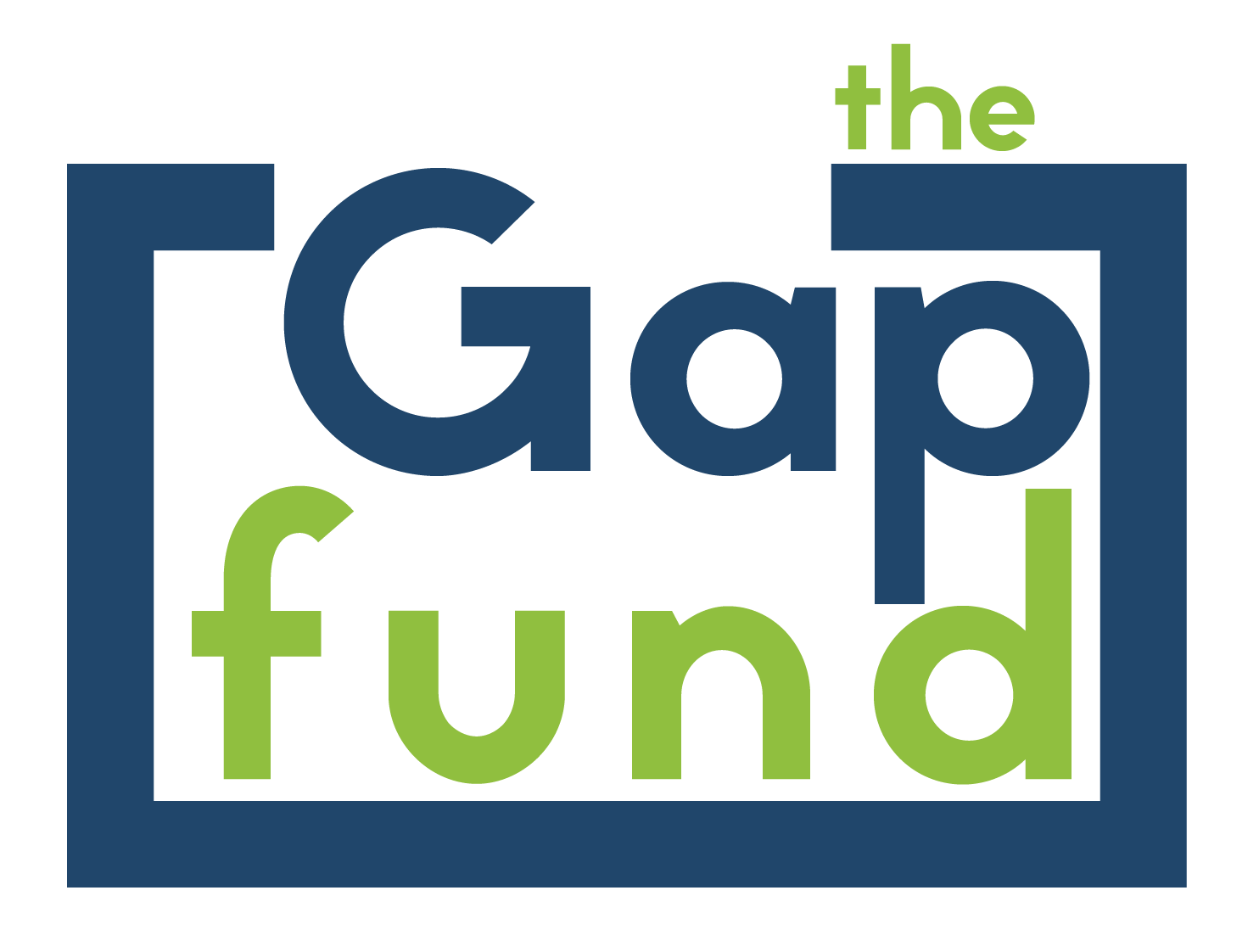 event poster
Poster design for local non-profit organization Key City Bike's annual fundraiser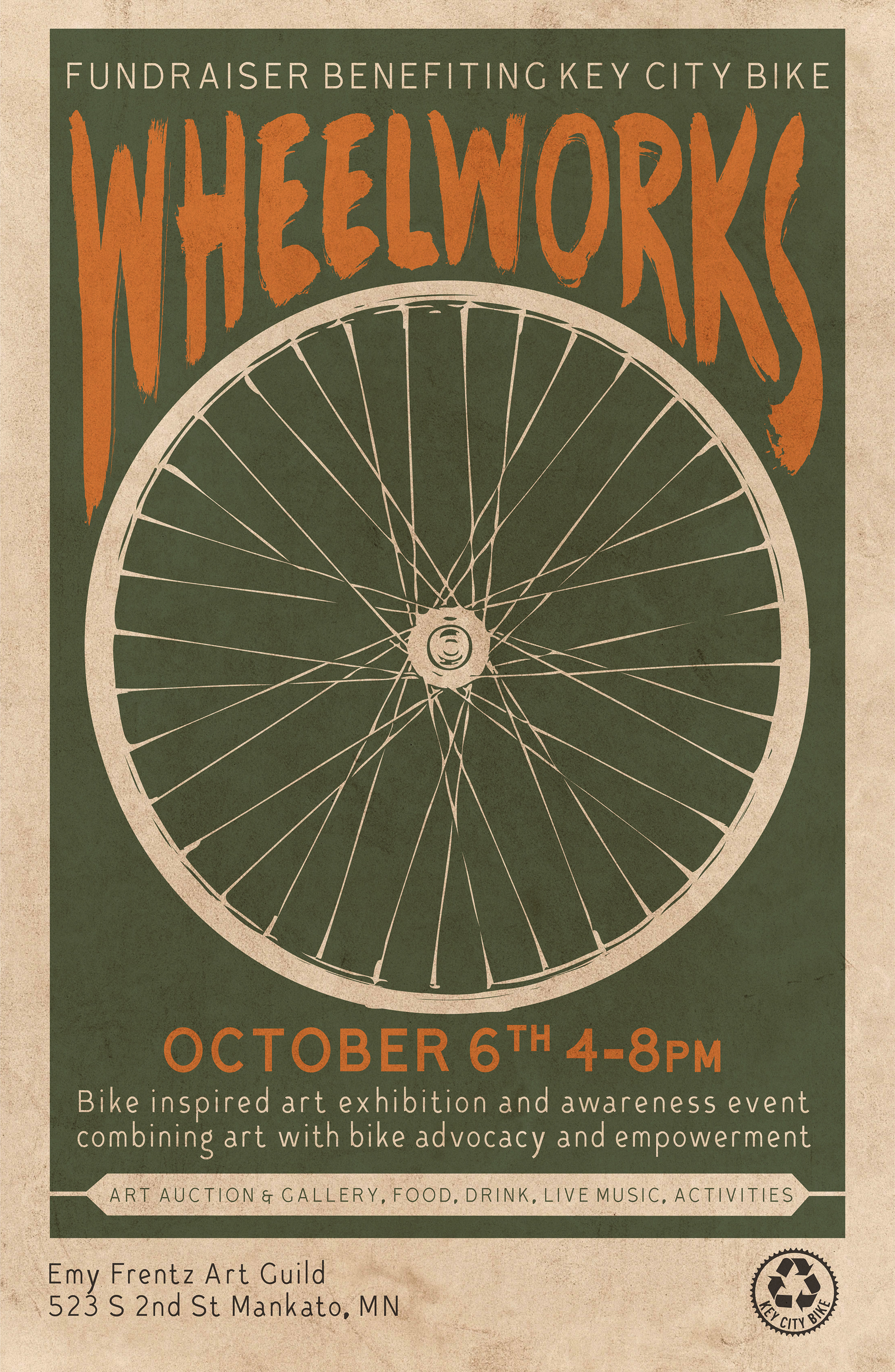 Pint glasses
Two pint glass designs below were chosen to be featured in the Beer, Brats, and Bourbon fundraiser event in Mankato, MN. 100% of proceeds from the event benefited Feeding Our Communities Partners Backpack Food Program for kids.
http://feedingourcommunitiespartners.org/backpack-food-program.html
*BBB logo is not my artwork*